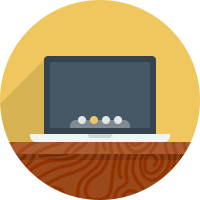 Find a Skill
Explore learnlists and find a skill you'd like to learn. We are building a community of step by step guide for any given skills. If you can't find the skill you're looking for; invite your favourite instructor to teach it on Learnlist.
Follow the Learnlist
Learnlist are a clear path to learn the skill you've always wanted to have. Our voting process allow you to always find the best learnlist for a given skill. Now your chance to find the path that matches your personality for learning that new skill.

Practice
Step by Step guides are easy to follow. We're lucky to have a community of passionate instructors that take the time to break down the learning process of any skills into simple structured guides.

Meet your Goals
There is not a greater feeling than the joy after an achievement. We hope you'll get that joy each time a learnlist instructor will help you meet your goal; each time you'll reach the last step of a given learnlist.